shop / toru natsuki kurachi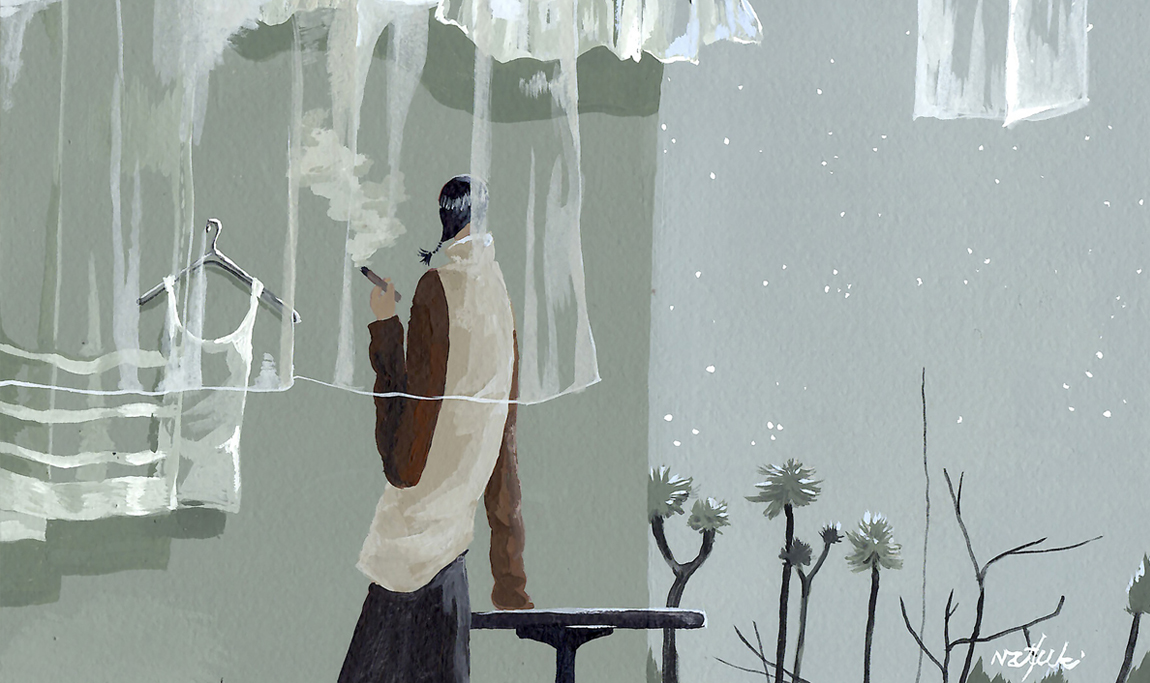 Natsuki is a Tokyo based illustrator. She started as a freelance fashion illustrator after graduating from Department of Oil Painting at Musashino Art University, Japan. Her work is a projection of her interests; fashion, people, botanical and jewelry.
Toru, which means Tourmaline in Japanese was dedicated towards Natsuki's work. Natsuki use of muted color in her work inspired the use of Tourmaline stones in this collection.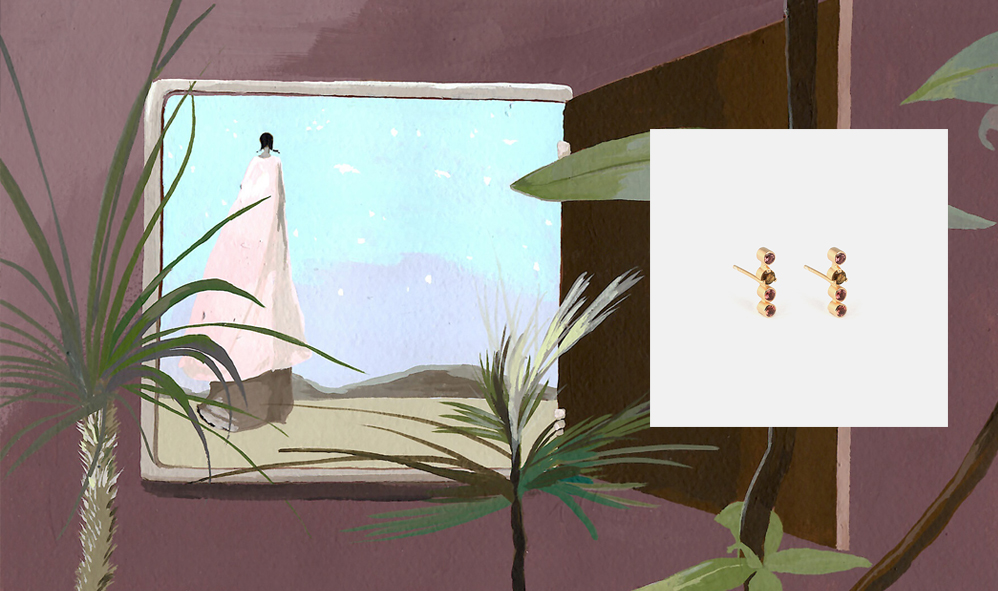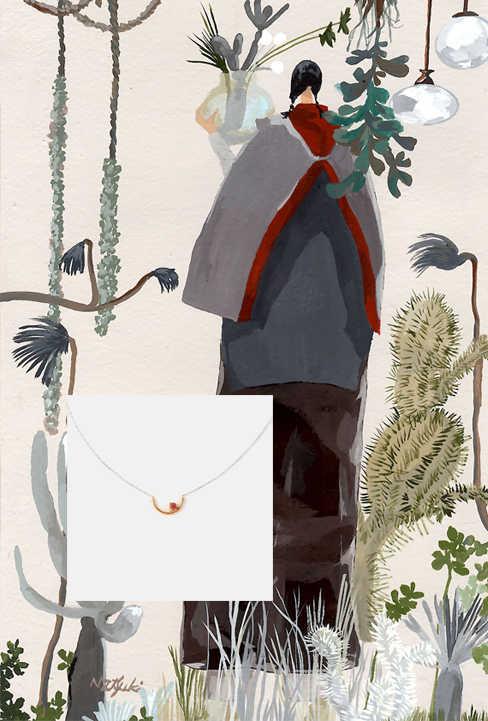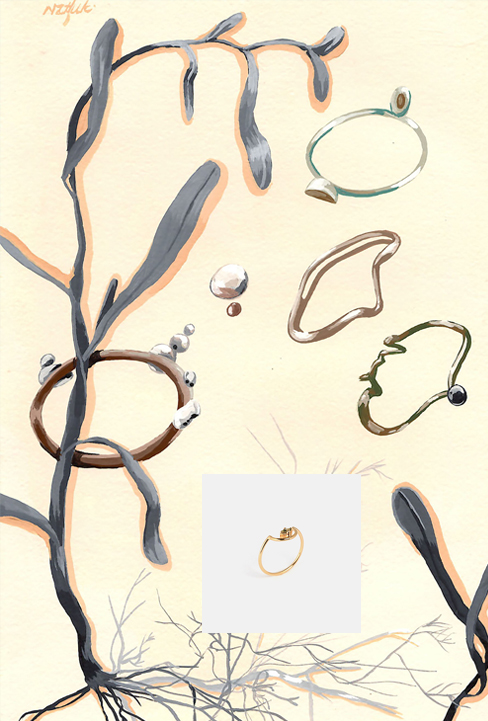 shop Toru - Natsuki Kurachi collection