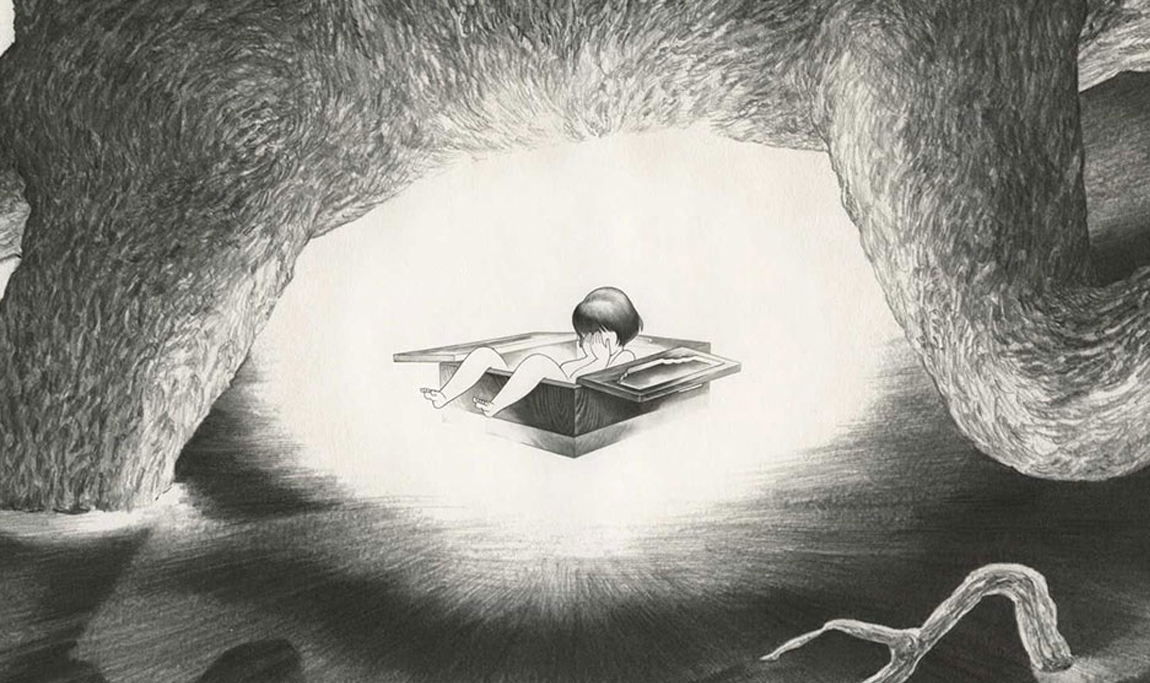 June 13, 2016
Video installation by Akino Kondoh, 2010-2011
The term "KiyaKiya" comes from the old Japanese expression "mune ga kiyakiya suru." I first encountered it in Shibusawa Tatsuhiko's book Introductory Essays on Girls, in the chapter about "childhood experiences." The expression, which describes "an enigmatic, nostalgic, disturbing feeling," or an impression of "deja-vu", is at the origin of my "KiyaKiya" series.
This is one of my memories. When I was a child, there was a book I always used to read when I went to the hospital. One day as I was reading it as I always did, suddenly the ending had changed. Sometime later, when I read it again, it had returned to normal.
In our everyday routine, there are moments when suddenly we feel like something is different; this unexpected change, like in my memory, feels like it has a kind of reality. This impression is at the core of "KiyaKiya" and the related painting and drawing series.